Exhibition
Monumenta – Intelligence of Many
Germany's largest temporary gallery space was created on the site of the historically protected Pittlerwerke in the north of Leipzig in summer 2018. The mighty factory halls once housed one of the largest machine tool manufacturers of the 20th century. Since reunification, however, the site has lain derelict, offering endless possibilities for design and use.
This is how the idea of Monumenta came into being. An interim use project that made architecture its own. The vision of uniting street and contemporary art, music, performance and everything that is an expression of human creativity was realised in a comprehensive work of art. This work could only be created through the involvement of many different actors, the Intelligence of Many.
Project
Intelligence of Many
Artist
140 invited artists. Among them 1UP, Hendrik Czakainksi, Marina Zumi, Martha Cooper, Various & Gould, Victor Ash and many more.
Curator
Denis Leo Hegic and Jan Fiedler
Project Management
Production
Art Handling
Artist Management
Place
Pittlerwerke, Leipzig
Angry Boy // Viktor Freso
Familiar Facades // Harald Geil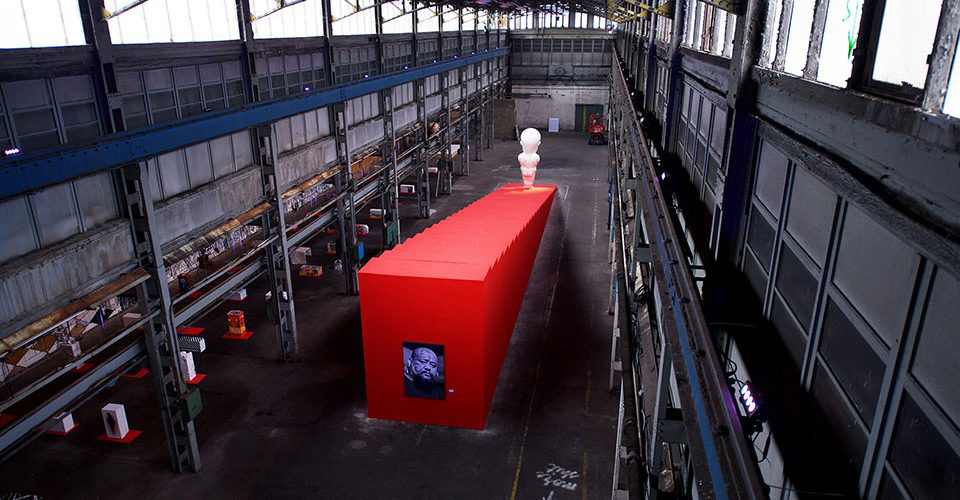 Haupthalle Pittlerwerke // Leipzig
Installation Monument of Many
Installation Play with Art
Martha Cooper with visitors
Talks moderated by Steven Harrington and Jaime Rojo (Brooklyn Street Art)